Building on the successful VIP 2 platform, the VIP 6 has all the amenities offered in its smaller cousin with much more capacity.
Built for high levels of use and higher levels of comfort during any season, the VIP-6 meets and exceeds the standards set out by the Ontario Ministry of Labour. This heated and insulated unit has hot and cold running water, ceramic toilet, urinal and sink, and provides ample room inside its six private rooms.
A standard service is performed once a week. Trained technicians clean the washroom, remove the waste and resupply the unit as required. Servicing can be scheduled more or less frequently to meet specific needs. All servicing performed on site is documented inside the unit for quality control. 24/7 emergency service is available.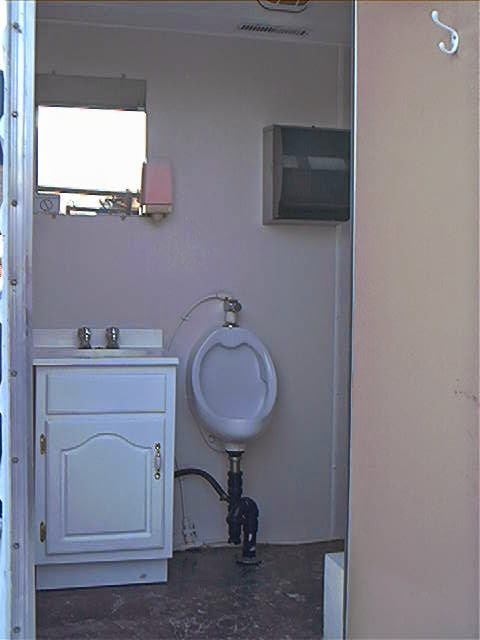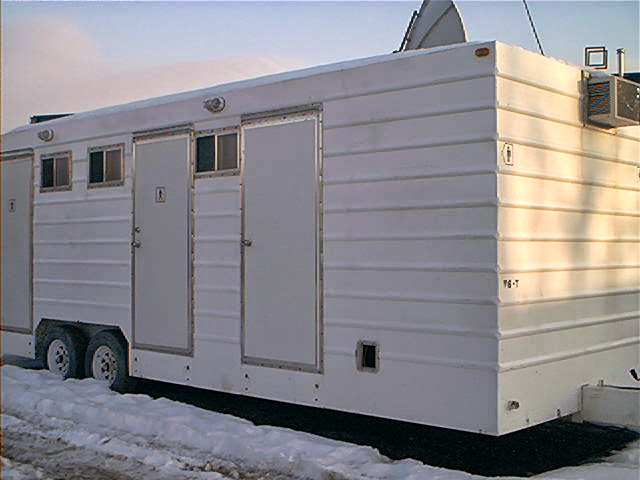 Dimensions
External 96" X 265" X 114" and tongue at 54"
Footprint required: 192" X 319"
Water capacity 300 gallons
Waste capacity 400 gallons
Included Equipment
Ceramic, low flush toilets
Urinal
Low flow sink with hot & cold running water
Paper Towel
Liquid Soap Dispensers
Interior Lights
Heating
Winter
Must be powered with heat 24 hours a day, 7 days a week
After delivery the unit must be powered & heated for 24 hours prior to being filled with water.
Notes
Fully winterized unit
Unit must be installed on level, solid ground
All prices based on a maximum 1 hour setup (unless stated otherwise)
Included in our Services
Emptying the waste
Refilling the fresh water
Refilling the soap, paper towel and toilet paper
Washing the toilets, sinks, mirrors and floor
Client is responsible for the disposal of garbage
POWER REQUIREMENTS
1 X 120V 30Amp as well as 1 X 240V 60A
During winter months the 1 X 110V 15Amp should be replaced with a 1 X 120V 30Amp
Client to provide any extension cords that may be required to connect the restroom
ALL POWER HOOKUPS ARE THE RESPONSIBILITY OF THE RENTER