The Wheelchair accessible unit allows those with special needs to
use the facilities comfortably and safely.
Handrails, a wider doorway and an entrance ramp allow users full independence and ease of access. Despite the name, the Wheelchair accessible unit is also appropriate for those with walkers and is popular among parents with small children.
A standard service is performed once a week. Trained technicians clean the washroom, remove the waste and resupply the unit as required. Servicing can be scheduled more or less frequently to meet specific needs. All servicing performed on site is documented inside the unit for quality control. 24/7 emergency service is available.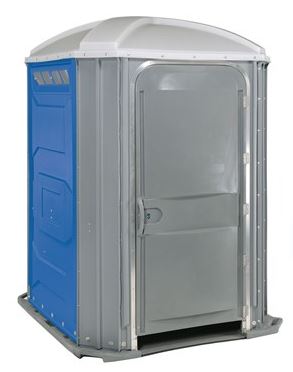 Dimensions
External 62" X 62" X 91"
Weight 240lbs
Waste Capacity 50 gallons
Included Equipment
Winter
A salt water brine is placed in the unit to avoid freeze up
Notes
Non-flush unit
Tall door
Heat-treated aluminum doorjamb designed to withstand frontal impact
Angled vents to help keep precipitation out of toilet
Exhaust port directly from the waste tank to the outside to help lower the odour from the unit
Included in our Services
Emptying the waste
Filling the hand sanitizer
Washing the toilet and floor
Client is responsible for the disposal of garbage